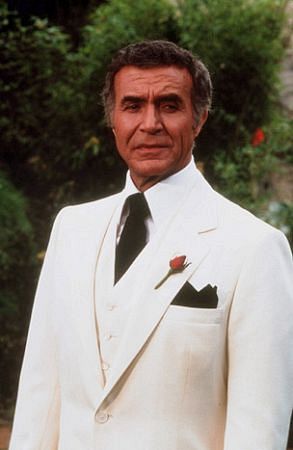 So sorry to hear today news about the passing of screen great Ricardo Montalban.
There's a great
little post on /Film rss
about how most people will remember Montalban from either his Mr. Rourke role on Fantasy Island or Khan in the Star Trek 2: The Wrath of Khan movie. Two of my favorites.
And, just like the /Film post author, I also fondly recall his irate evildoer role in the first Naked Gun movie.
He was always very much the gentleman and poised, even though he faced many, painful medical issues. I enjoyed keeping an eye out for his cameos, during the 80s, on a variety of movies and TV shows. He'll be missed!